Happy Monday, everyone! I hope that you're successfully avoiding plague, pestilence, and coming this week - just in time for September, floods! Courtesy of Marco and Laura (The Hurricanes).
Remember when Luke and Laura's General Hospital wedding was the biggest thing going on daytime TV? Or the Who Shot JR fracas? TV used to be very different.
Of course, wedding attire used to be very different. Weirdly. My father asked me to try a dress with big sleeves like that (only short - August wedding, so...). My arms aren't my best feature, so he thought, you know - why not? I tried it on. Not a good look. And in 2005, there weren't a lot of dresses with sleeves. He agreed my choice was far better and I went sans sleeves to marry.
Where was I? OK. Storms are en route, and that means rain, and that's good, I think.
The weekend was a whirlwind, speaking of storms. I took Friday off and went to Atlanta to see my mother for the first time since the Great Rona Lockdown of 2020. It's not that we're not still concerned about precautions, it's just that at some point, you have to take necessary measures to the best of your ability and then move on.
We had a nice visit. I made dinner Friday night for her, her boyfriend and his son. I didn't cook so much as I assembled a salad, heated some bread, and chopped up some pre-fried chicken fingers (thanks Publix) for the salad.
Saturday, I cooked dinner again - same crew, plus one - the boyfriend's son's girlfriend joined us. That night, I cooked in a more tradition sense, kind of.
Early in the pandemic, I put together a curried chicken salad based on memories of curried chicken past, and it ended up being a hit with my husband, and while I could eat it often, I hold back making it so much that we burn out on it.
But I'd never made it for Mom, and I knew I could do it in a way that would suit her and any digestive issues with the group.
Mom doesn't do dairy well. She can handle a little goat cheese, but that's about it - and a lot of what I cook uses some dairy. Oh well. Neither she nor her boyfriend care for spice, and I know additionally, he does not like peanut butter much or cilantro at all.
The son and girlfriend are easy enough - they like food.
So, here's my chicken salad recipe:
Boneless, skinless chicken breasts, cooked and shredded. I do them in my instant pot with broth, reserve the broth for Piper, and shred them with a hand mixer.
Celery, diced.
Apple, diced (honeycrisp, ambrosia, pink lady, jazz, envy, gala or fuji are my picks)
Red onion diced
Nuts - pecan, cashew and walnuts are what I've used - pecans are my preferred.
Craisins (or raisins)
The dressing is mayonnaise, yellow mustard (the cheap, yellow 79 cents for a massive bottle type) and curry powder. If I were making it at home, I might put in some greek yogurt or sour cream. I might also add a little cayenne. For this crowd, no cayenne, though the son was disappointed by that omission. Gotta keep the older folks happy.
Anyway, this recipe scales up and down perfectly, which is why I don't give measurements - I used six breasts for five people, and we had enough left that Mom and boyfriend could have a sandwich the next day. But not a ton left over. They went to town on it. Which is great. I served it with naan, then a plate of sliced persian cucumbers and small tomatoes.
Dessert was peach ice cream, and Pepperidge farm cookies - Dublin (short bread) and Bordeaux (a brown sugar cookie). Mom, being non-dairy, had a coffee and coconut cream frozen dessert.
It is the kind of dinner I think Dad would have liked - and to be honest, it's a play on a dinner he used to make - a hot curry thickened with apples, onion and served over rice with raisins and cashews on the side as a garnish. West Indian curry, I think...
The dressing, I stole directly from Pollo Tropical - a fast casual chicken place that we loved, and no longer has locations in Nashville. It's their "curry mustard". Thanks, Pollo Tropical!
There's nothing revolutionary about the salad, but it's good, and it's easy, and it was enjoyed by all. Success!
What I like about that kind of meal is that when they arrived, all I had to do was turn on the oven for the bread and pull the salad out of the fridge. Before we sat for dinner, I set out the ice cream to soften.
So that was good.
And let's be honest - anything someone else makes you, no matter how simple, just tastes better.
For example. My original plan for dessert, in re: cookies, was to pick up a dozen almond macaroons from Henri's bakery in Sandy Springs. We have been buying from Henri's since forever.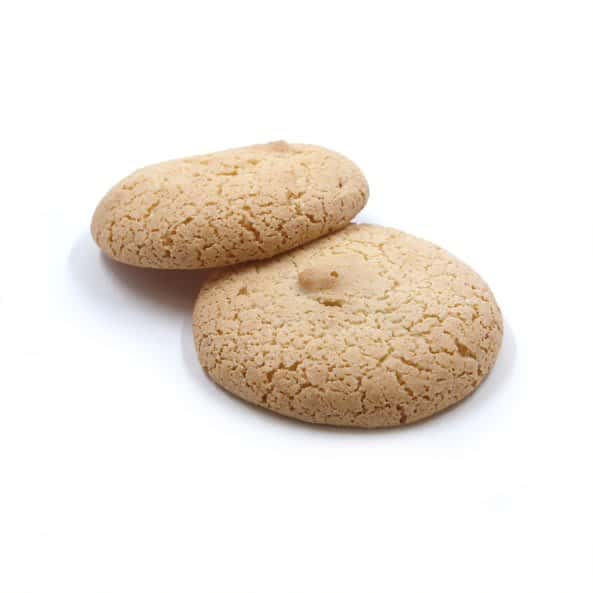 Their almond macaroons are simply perfection.
But the real reason I go, if we're being honest, is their sandwiches. Which is a good thing, because they were sold out of macaroons when we got there.
We still had sandwiches, though. They sell them out of a cold case, pre-made - or you can get made to order. The ones in the case are perfect, though. They come wrapped in thick wax paper with a label on them to tell you what's inside. I had ham and cheese on rye. Mom had roast beef on rye. They make their own bread, and it's dense and soft, and has integrity. The pre-made come slathered in mayo and mustard with thinly sliced dill pickle tucked inside. I cannot find a photo of the sandwiches in their iconic wrappers, but that is critical to their taste, I believe.
Well, hello there.
Anyway, we had those for lunch, and I settled on Pepperidge Farm for the cookies. I still have a hankering for the macaroons, though.
It may sound like it was all about the food this weekend, and it kind of was. But I set up some new cordless phones for Mom - she still has her landline.
And I brought her some new books, and I got to see one of my favorite neighbors.
His name is David - he's a good bit older than I am, but young at heart, for sure. He went with me, Mom and the boyfriend to the Greek Festival a few years back, and we were touring the church itself.
There was a crucifix - very ornate, very opulent hanging in one part of the foyer of the church, and he and I started cracking on how good Christ's abs looked, and what kind of regiment he followed to get that six pack. We launched into a Three Day Abs infomercial... So, like me, David is irreverent. But we have fun together, he and Matt are both old movie lovers who enjoy each other's company, and so, he's our kind of people. He is also very good to my mother. I appreciate that.
It was a social weekend. I took the necessary precautions. I wore masks, I washed and sanitized my hands often. I distanced, I didn't lick strangers.
But, I was in Georgia, and there were plenty of unmasked folks, and of course I stopped for gas, and I used grocery carts and whatever. So, we'll see. I don't feel compromised, but you never know.
I took the risk, I'll accept the consequences.
And I think I'll do that again in October.
ae